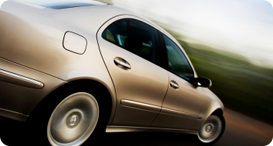 Welcome to Footscray Auto Care & Tyres
Dear customers due to the unprecedented circumstances caused by COVID-19 (coronavirus) our trading times now vary according to bookings… what does this mean?
Opening time will remain the same 8am Monday to Friday
Closing time will vary between 2pm - 4pm Monday to Friday according to bookings (we will keep in touch with you regarding vehicle pick up times on the day)
PLEASE NOTE AND OBSERVE THE NEW ENTRY CONDITIONS IN FOOTSCRAY AUTO CARE OFFICE(Please sanertise hands and follow the 1.5m distance allocated on the floor)
We thank you for your support and please keep safe... team at Footscray Autocare
Footscray Auto care has been reliably serving its customers for over 40 years. Specializing in all types of Australian, European and Japanese cars. Footscray Auto care prides itself on integrity and quality. The reputable team at Footscray Auto care is customer focused and female friendly delivering customer satisfaction on all automotive repairs and servicing. 
Choosing Footscray Auto care for your vehicles repairs is the best way to get dealer quality at a fraction of the cost, you get higher quality workmanship, factory parts, and all the same warranties…Call or drive in today and speak to one of the professional team members about your vehicle's needs.
| | | | | | | |
| --- | --- | --- | --- | --- | --- | --- |
| |   | | | Licensed auto air-conditioning system re-gas, service & repair |   | |